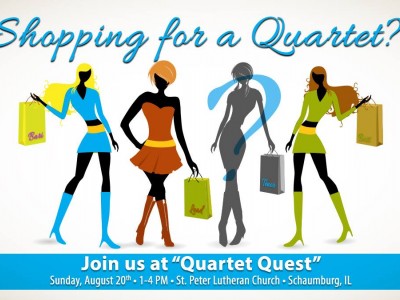 Want to get involved in a quartet but don't know how? Missing a baritone? Join us at the Quartet Quest - an opportunity for curious singers and quartets looking to fill parts - to come together!
Lead Faculty: Cori Albrecht, Bass, 2008 SAI Champion Quartet the 4 Bettys
Additional Faculty: Renee Porzel & Deborah Peters
We will be singing International Songs like How We Sang Today, Send Your Love, and Harmonize The World. Bring your music & sense of adventure!
$5 Donation will be collected at the door to help cover building usage
This event is sponsored by The Melodeers Chorus!