The Spirit of Harmony Award is given to one Region 3 member who is not part of the RMT, but who has performed outstanding service at the regional level, is a great ambassador of SAI, and is a volunteer. The recipient will be chosen annually by the RMT and recognized each Fall Music School.
2019 Award Winner: Brenda Bowman, Melodeers Chorus, Competition Coordinator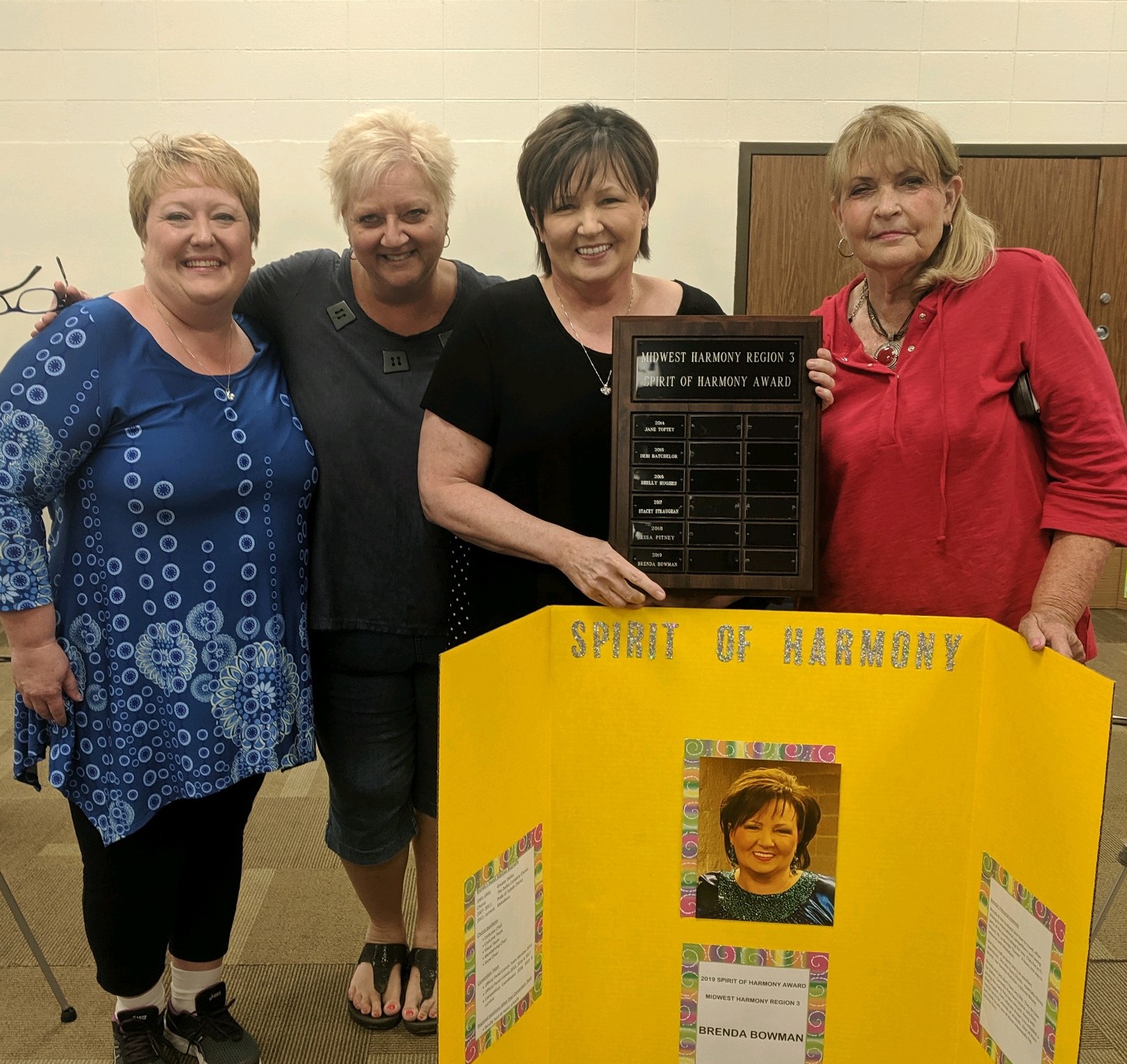 Brenda & her husband Jack love to travel, often driving to International competitions and seeing parts of the country along the way. They live in Ft. Wayne, IN, so Brenda "travels" 4 hours one way to rehearse with Melodeers. She loves craft projects and is an excellent seamstress.  She also loves Disney - especially Disney World.  Her favorite character is Minnie Mouse. Brenda and Jack don't have any kids. They do have fur babies. Currently they have several cats from among the many they have rescued. Along with Shelly Hughes, their ultimate dream is to establish a rescue ranch for animals of all kinds.  One of them just needs to win one of those reeeeeeally big lotteries first!
1991-1995: Greater Dallas Chorus
 The Dallas Company Chorus
2007- 2011: Pride of Toledo Chorus
2011- current: Melodeers
Chorus positions:
• Costume Chair
• Costume Team 
• Visual Team
• Membership Chair
• Show Chair
Convention Team
Official Panel Liaison Team Member 2014
Official Panel Liaison 2015, 2016 & 2017
Competition Coordinator 2018, 2019 & current
Regional positions other than Convention Team: • faculty host at music schools
---
2018 Award Winner: Lisa Pitney, Chapter-at-Large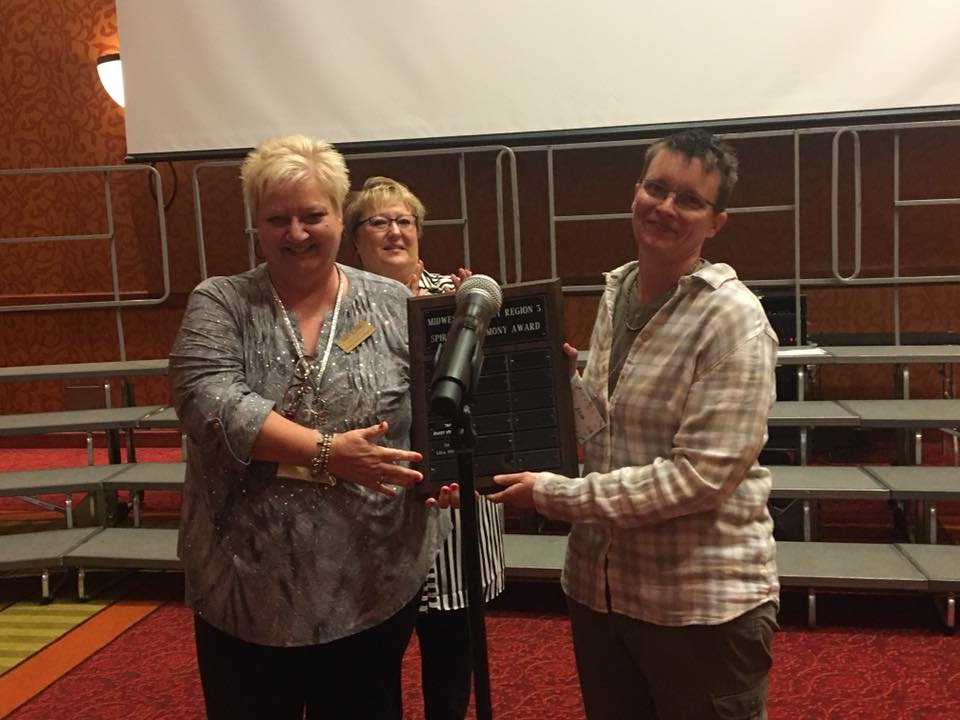 ---
2017 Award Winner: Stacey Straughan, Melodeers Chorus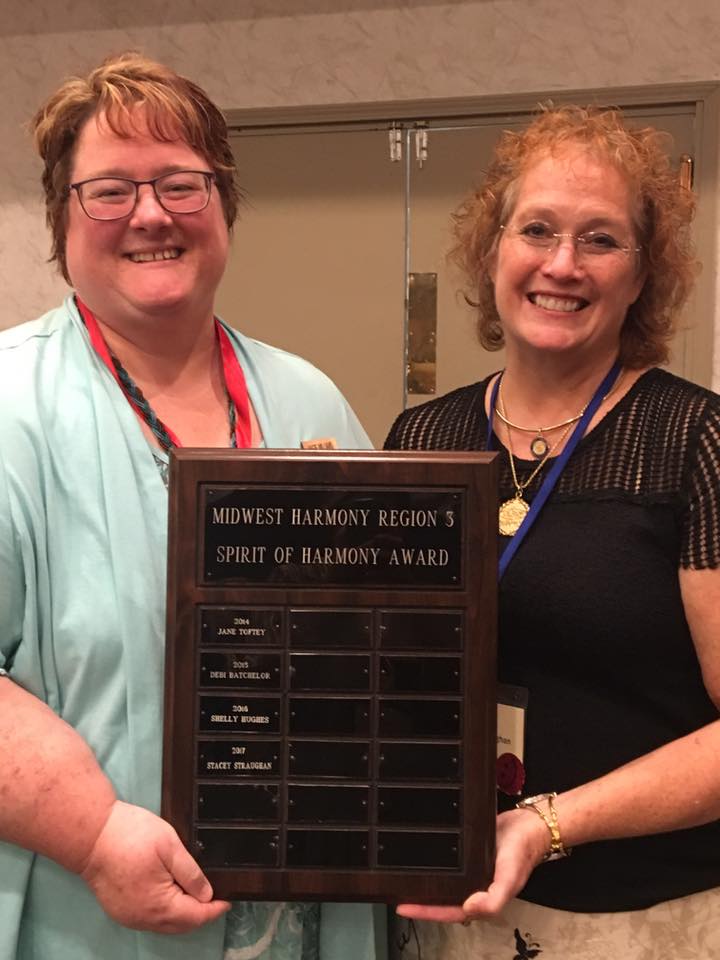 ---
2016 Spirit of Harmony Award Winner: Shelly Hughes, Melodeers Chorus, Chair of the Regional Convention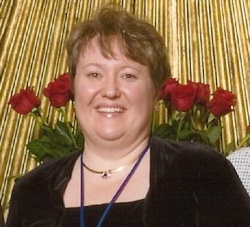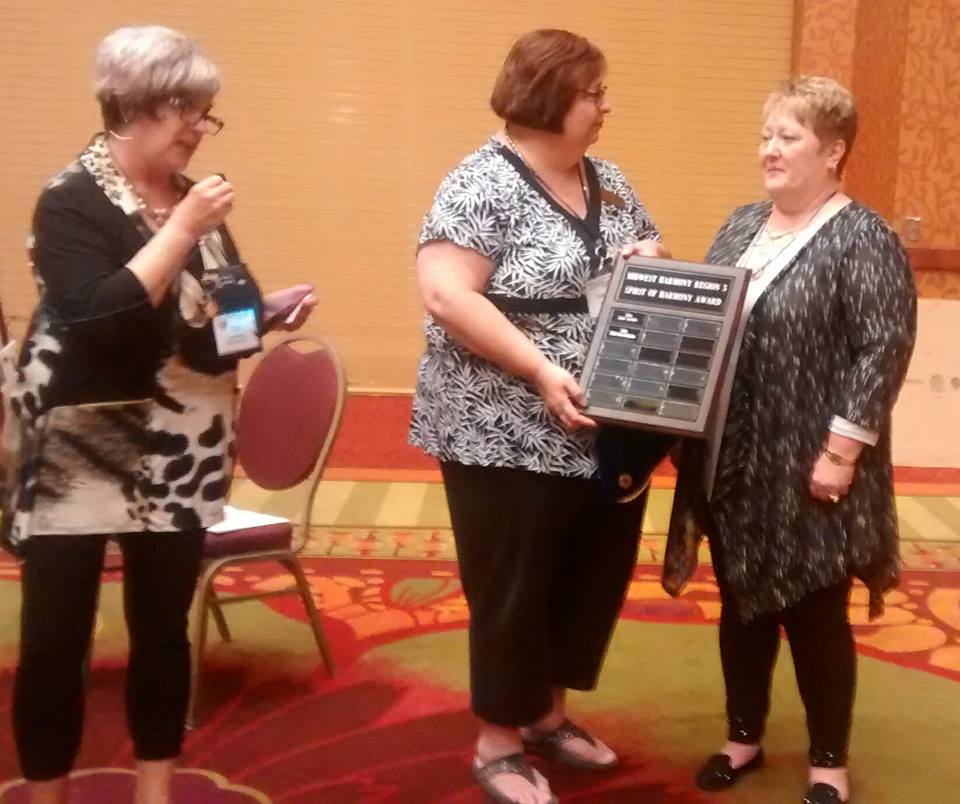 ---
2015 Spirit of Harmony Award Winner: Debi Batchelor, Midwest Crossroad & Melodeers Choruses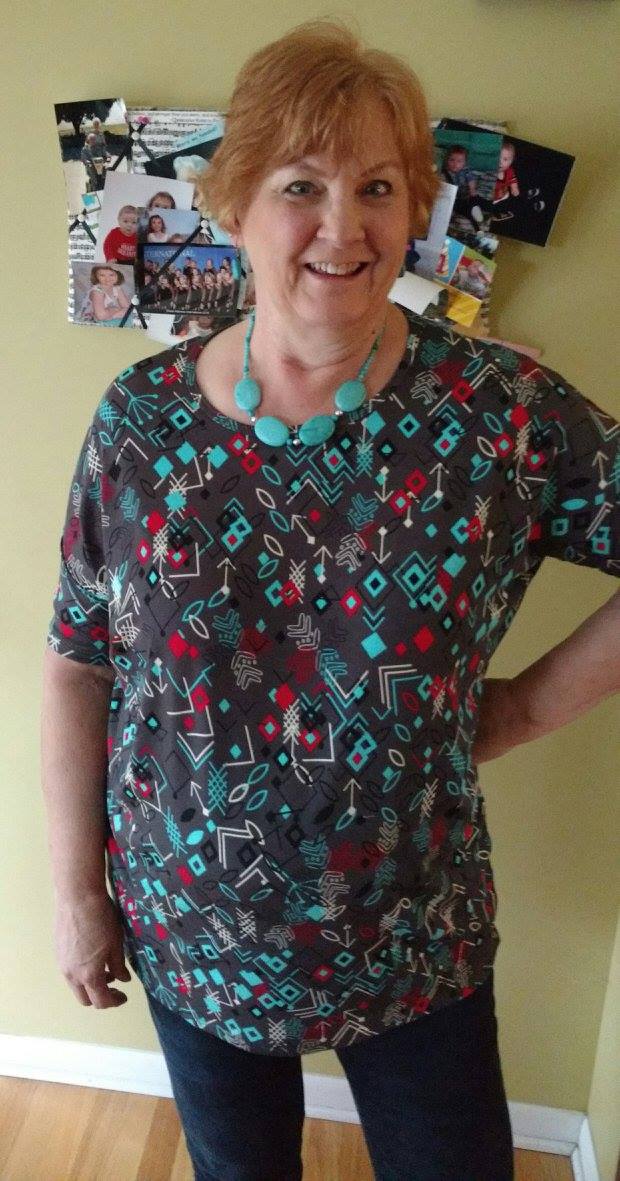 ---
2014 Spirit of Harmony Award Winner: Jane Toftey Choral-Aires Chorus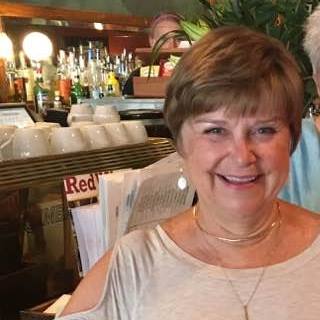 \