Sizzle!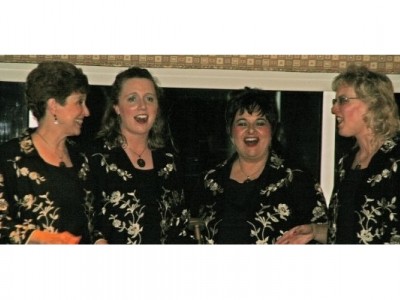 Chapter-at-Large, Member-at-Large, Crosstown Harmony Chapter
TENOR: Linda Marzocco
LEAD: Kylee Gregory
BARITONE: Pamela Laufenberg
BASS: Kenlee Brill
Featured Regional & International Events
May 4 2023 - 5:00pm

to

May 7 2023 - 12:00pm
  Announcements & Updates Communications Mailing #1 Email February 2023 Quartet Mailing #2... more
Leader Workshop and Training with Paula Davis and the RMT. This is for New Leaders, Current Leaders... more
Aug 25 2023 - 6:00pm

to

Aug 26 2023 - 11:00pm
Mission Statement
Midwest Harmony Region 3 of Sweet Adelines International is dedicated to the advancement of four-part harmony, barbershop-style, for women of all ages, through education and performance.