Event date:
Sep 8 2017 - 7:00pm
to
Sep 10 2017 - 12:00pm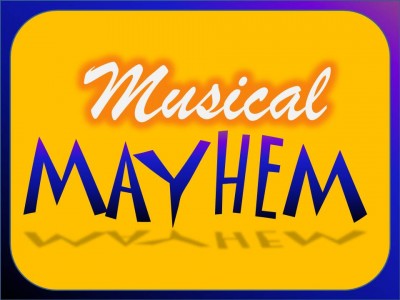 Location:
Olympia Resort & Conference Center
53066
Oconomowoc
,
WI
United States
Online Registration is Closed
You can register at the door, but won't have lunch included, $50
Schedule for Musical Mayhem with Darlene Rogers
FRIDAY
7:00-8:00p Balance and Blend--Understanding these important elements of barbershop craft. Best with a demo quartet.
8:00-9:00  Happy Hearts—Singing with Emotion—Discussion of technique, mood, diction and stage presence and how they impact an audience
9:00-??? Sing With The Champs
SATURDAY
9:00-9:15a  Introductions, physical warm-up
9:15-10:30   Vocal Choreography--a vocal production class that acts as a warm up for the day and
some different exercises.
10:30-10:45  Break
10:45-12:00  "A" Level Breathing--just exactly what it sounds like.
12:00-1:15  Lunch!
1:15-2:30 Kinesthetics and the Voice--interactive class with lots of individual participation.
2:30-2:45 Break
2:45-3:30  The Mature Voice
3:30-4:45 Synch or Sink- How to do it together.
5:00-7:30 Dinner Break
7:30p-12:00a     Saturday Show of Champions/Sing With The Wildcards/Sing for each other
SUNDAY
Musical Mayhem 2017
9:00a-10:15a How To Raise Your Score In All Four Categories
10:15-10:30 Break
10:30-11:45   PVI Speed Session--demonstration PVIs with several volunteers at a time in front of the class.
11:45-12:00   Wrapup