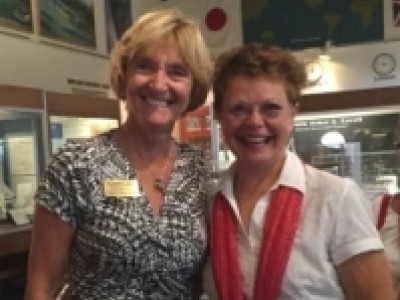 Region 3 Has a New Certified Director
On August 22, 2015 MJ Mortillaro (Region 3 Team Coordinator) presented Sue Musgrave with her DCP certificate at the airport! Her chorus, Riverport, performed there to welcoming veterans returning to Mitchell International Airport in Milwaukee from an Honor Flight.
She will receive her pin at Musical Mayhem from DCP Coordinator,
Stacy Straughan
.