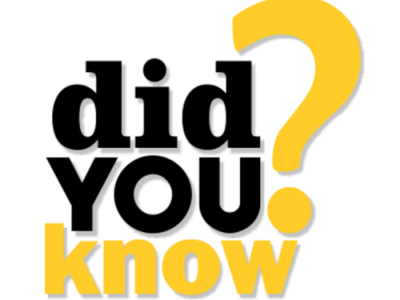 Happy Friday Region 3!
Did you know…
Global Open Houses are still happening during the month of October!  Contact 
Shelly Hughes
, Finance Coordinator if you still need a GOH form.
Did you know…
Did you know…
Good things come in threes for Region 3.  We have THREE International Presidents in our membership.  
Our current International President, Joan Boutilier, River City Sound, 2020-2022
Past International Presidents Renee Porzel, Melodeers, 2012-2014 
and Julie Kendrick, Melodeers, 1996-1997
Did you know…
Connie Selmi, our awesome Marketing Coordinator, has helped frame and completely electrical wire 6 houses!
Did you know…
Region 3 has two members that have won double gold during one International Convention!
Bon Pressley, baritone, Chicago Fire and Melodeers, won in 1994 in Reno
DeAnne Haugen, baritone, Martini and Melodeers, won in 2011 in Houston.
Fabulous to win one gold medal at International. Spectacular to win two!  Congrats Bon and DeAnne!!
 
Did you know…
A new regional tag was added Oct. 1st and another is coming Nov. 1st., you can locate Regional tags in the 
members only music area
.
Did you know…
Anyone can go through the Director Certification Program to learn more about barbershop and to support their Director.  It's all online now too!  Contact Lora Wright, Directors Coordinator, for more information.
Did you know…
Music Teams will meet with Dale Syverson on Zoom next month to learn about how to interpret an arrangement using the tools written into the song.
Did you know…
There is, there really IS .. a Virtual Coronet Club show!!!  and, it is TOMORROW, be sure to register to be able to log on to view free!  
Here is the link!
Once again, the Regional Management Team misses you all very very much and hope you all are doing well!
Group HUGS!
Linda