Coaches & Faculty
Do you have a skill or talent you'd like to share as regional faculty? Submit your ideas on the form link on the Coaches & Faculty page or by using this link.
---
Internationally Funded Visits (taken from the RMT Handbook)
The Education Coordinator, in conjunction with the Membership Coordinator, is responsible for scheduling the internationally funded visits.  Eighteen (18) internationally funded education visits to chartered chapters is allocated to each region (each fiscal year).  The focus of internationally funded visits is in-Region personnel providing education in both the musical and administrative areas, membership development, assessment of the health, stability and/or needs of the chorus, building relationship and connection with regional choruses and their members, and for discovering and developing potential leaders.  Persons outside the region (faculty, judges, etc.) are not eligible to be reimbursed using internationally funded visits.
Each member of the regional management team has differing areas of expertise, the region will determine which of the coordinators or her in-Region designee will make each visit. (This does not mean you can't request a regional facilitator or educator.  It means you need approval.  Use of Regional Faculty is encouraged, but you aren't limited to them.)
To receive prompt reimbursement for internationally funded visits, please comply with the following:
The chorus must make the request for a visit to the Region 3 Education Coordinator (Carol Thompson) or Membership Coordinator (Debi Batchelor)
Upon approval, the chorus and the Region 3 Finance Coordinator (Shelly Hughes) will be notified by the EdC or MeC and the chorus will then receive the Region's form to collect payment information
Upon completion of the visit, the chorus will send the completed form back to the FC. Once the region receives the payment from International, the chorus will then receive reimbursement from the region
If a designee is assigned to make the visit, the form must be signed (approved) by the appropriate coordinator (Education Coordinator or Membership Coordinator) before being forwarded to international.
Round-trip ground transportation is reimbursed at the mileage rate approved by the International Board of Directors for the current fiscal year.  
When considering funded visits, please note that hotel nights and food are not included as part of reimbursable expenses.
---
Featured Regional & International Events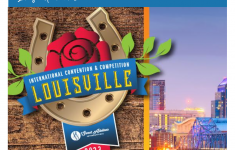 Oct 30 2023 - 10:00am

to

Nov 4 2023 - 11:00pm
For more information visit https://sweetadelines.com/louisville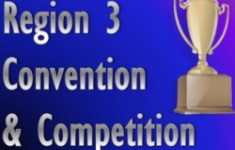 May 2 2024 - 12:00am

to

May 5 2024 - 12:00am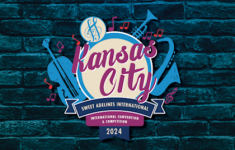 Oct 28 2024 - 10:00am

to

Nov 2 2024 - 11:00pm
For more information visit https://sweetadelines.com/louisville
Mission Statement
Midwest Harmony Region 3 of Sweet Adelines International is dedicated to the advancement of four-part harmony, barbershop-style, for women of all ages, through education and performance.