Region #3 New Orleans!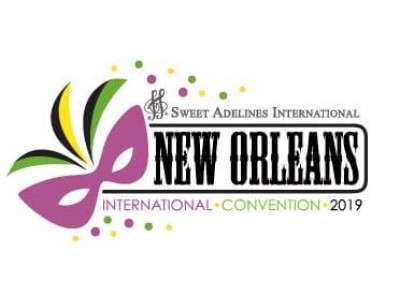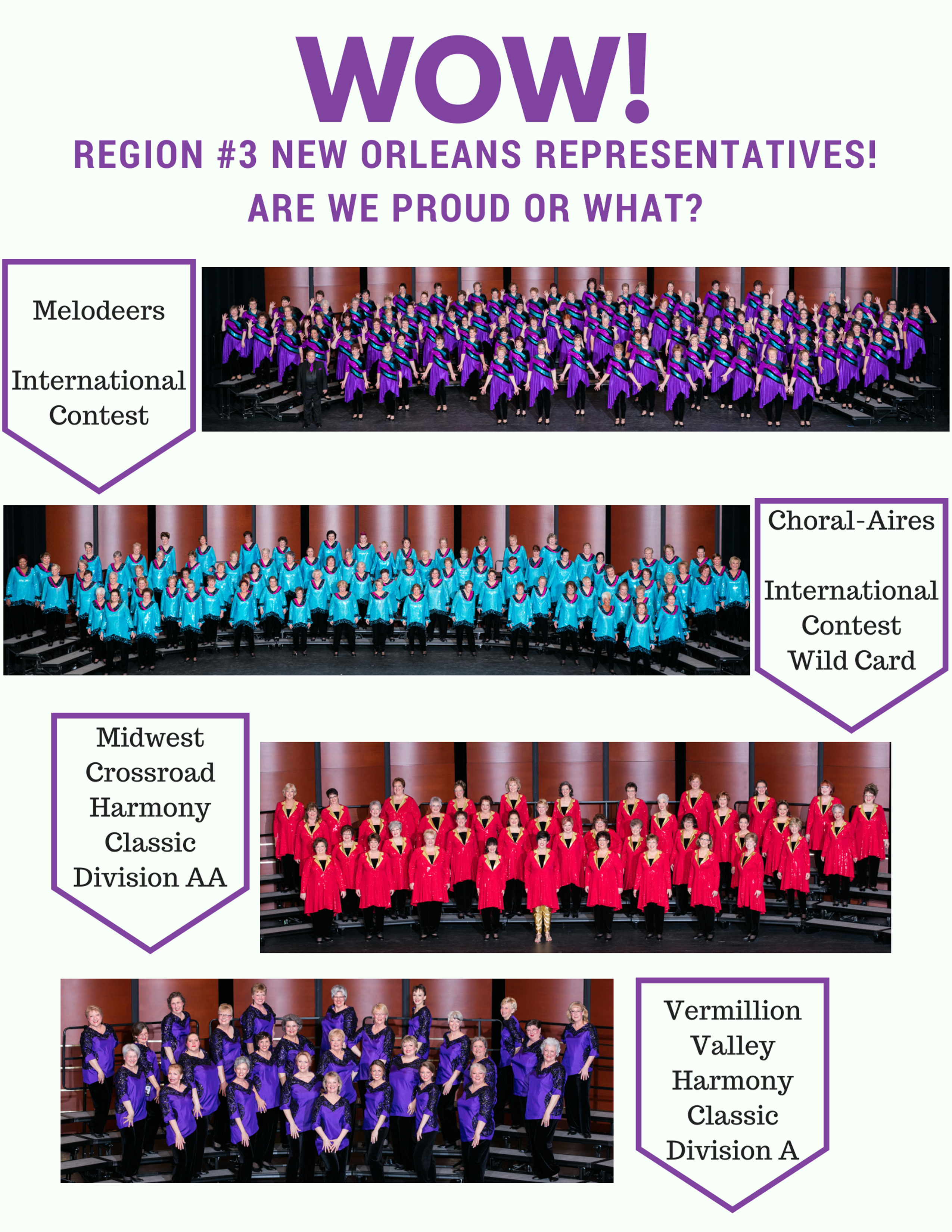 Featured Regional Events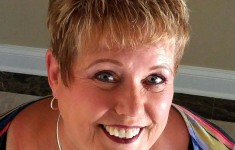 Jan 25 2019 - 7:00pm
to
Jan 27 2019 - 12:00pm
Register Now! Hotel Information: $99 a night, voucher included for breakfast. Call the hotel... more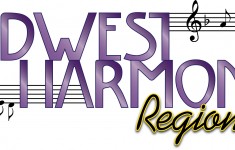 Apr 11 2019 - 6:00pm
to
Apr 13 2019 - 10:00pm
Jun 28 2019 - 7:00pm
to
Jun 30 2019 - 12:00pm
Besides some wonderful classes.... we will be sending off our 4 (!) Choruses to New Orleans on... more
News Around the Region
November 4, 2018 - 1:55pm
APPLY FOR REGIONAL MANAGEMENT TEAM POSITION Events Coordinator: Appointed by the RMT to a two year term, May... more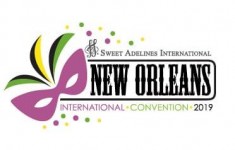 For news around the region, click this link for the March 2018 Harmony Happenings!
Mission Statement
Midwest Harmony Region 3 of Sweet Adelines International is dedicated to the advancement of four-part harmony, barbershop-style, for women of all ages, through education and performance.